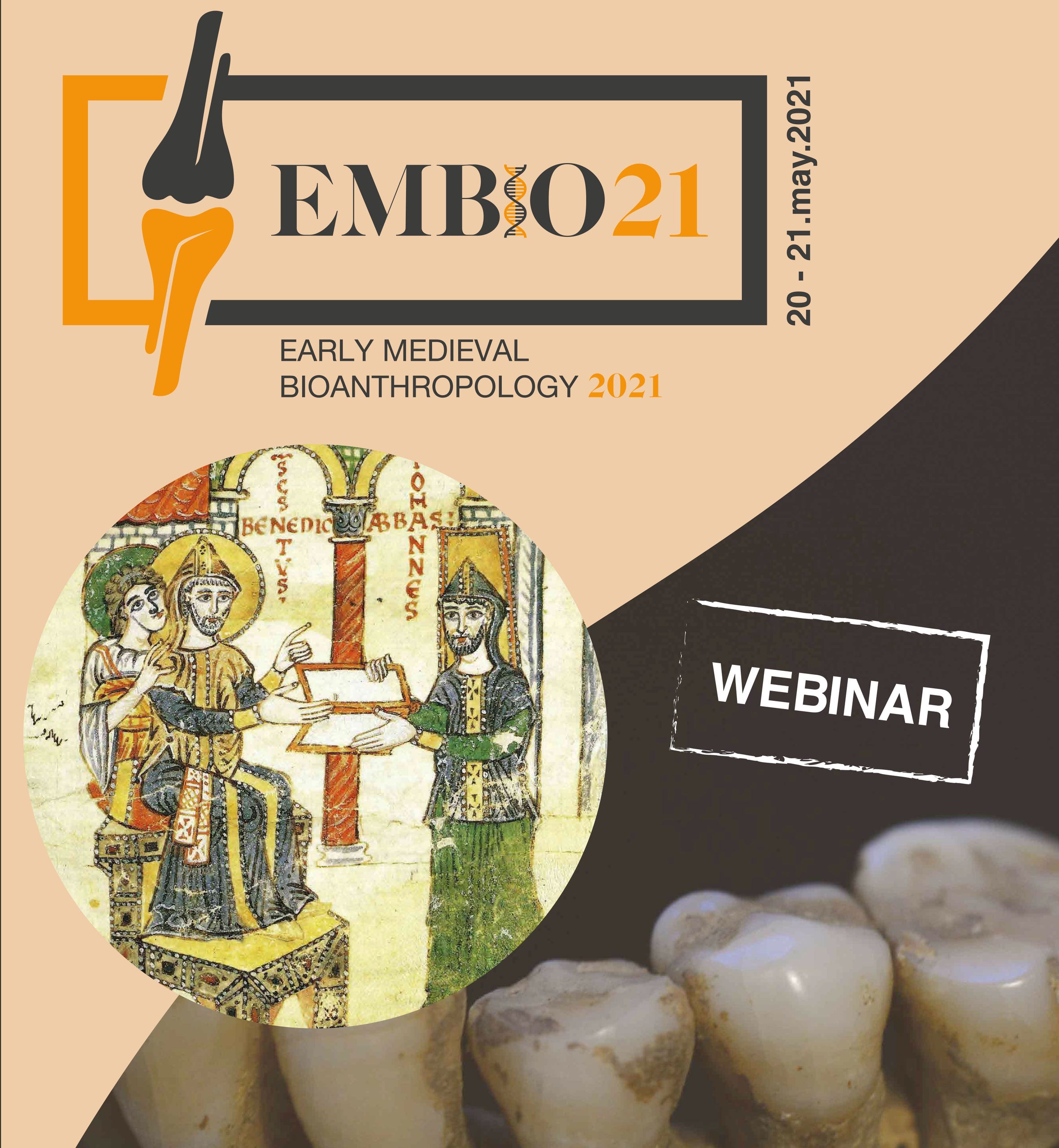 EMBIO - Early Medieval Bioanthropology Meetings are organized by CIAS – Research Centre for Anthropology and Health (University of Coimbra) and IEM (Institute for Medieval Studies – NOVA FCSH). The meetings will be held every three years in different Portuguese and Spanish cities, and will focus on different topics.


EMBIO is intended to be a meeting point for specialists from different research areas whose work focuses on the study of early medieval populations in the Iberian Peninsula. It thus provides a space for presenting and discussing new research findings and multidisciplinary research methods, particularly those applied to human skeletal remains.

The EMBIO meetings aim to broaden interdisciplinary dialogue and a timely and productive dissemination of the ongoing research work carried out at national and international level.


EMBIO is open to all students and researchers interested in the bioanthropological study of early medieval communities, including related areas that may contribute to this topic.